Active Address Indicator:
You can now quickly determine if an address is active or not without opening up the address in question.  If you see an asterisk below the A you'll know the address is active and will be available to dispatch.
We have many clients who work with various child support agencies.  We know how the DCSS works.  So we have added a DCSS checkbox and can now configure our proofs/affidavits to hide the address info if this box is checked.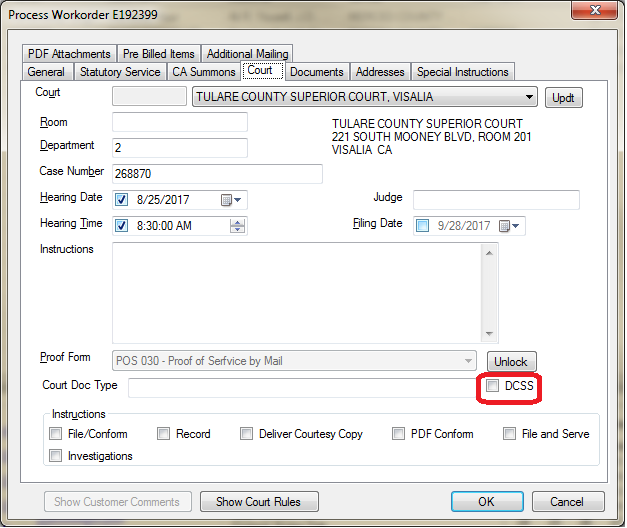 We have added an auto-billing option for bad addresses.  Once you have the billing item set up, simply click bad address on your bad addresses and the appropriate charge will be applied.  Note that a BAD ADDRESS can't be an active address.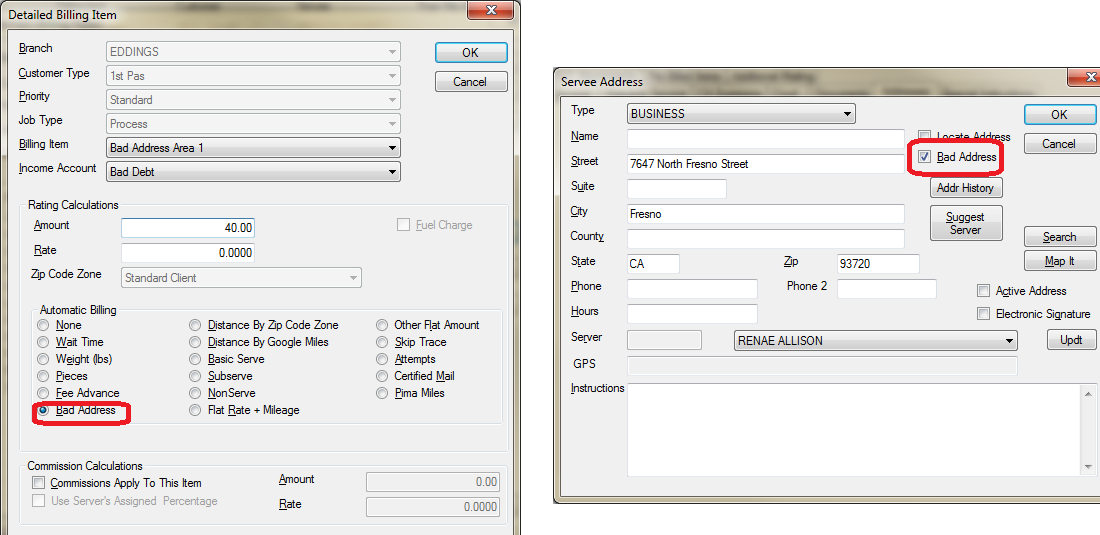 Diligence tracker Update:
You can now send jobs from the diligence tracker back to your main window.  Simply highlight a stack of jobs, right click and Add to Orders (CTRL + O)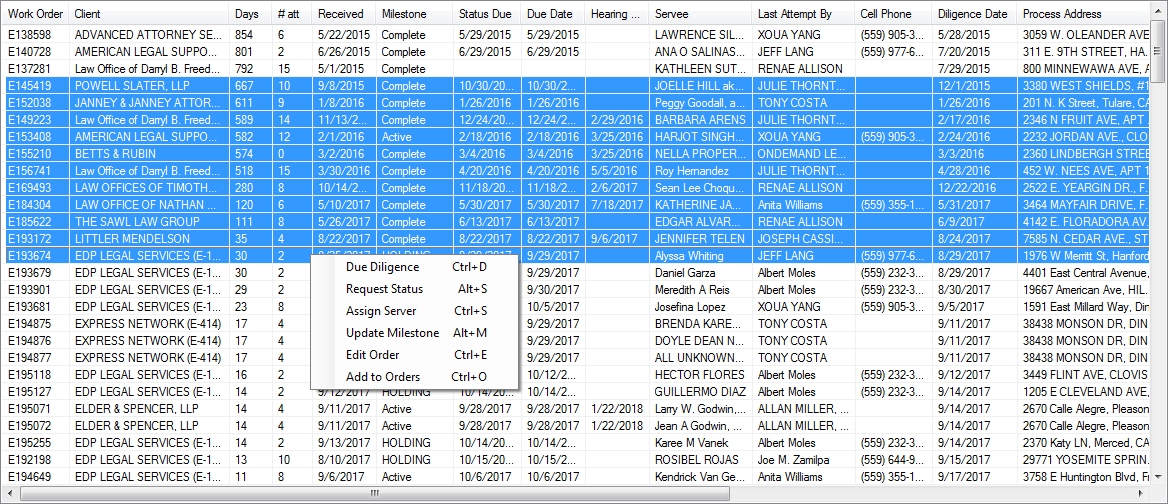 New Reports Available Online:
New excel billing reports are available in the client facing web portal.  The Combines Open Invoice Report will show all invoice types.  Process and court will only show process and court jobs.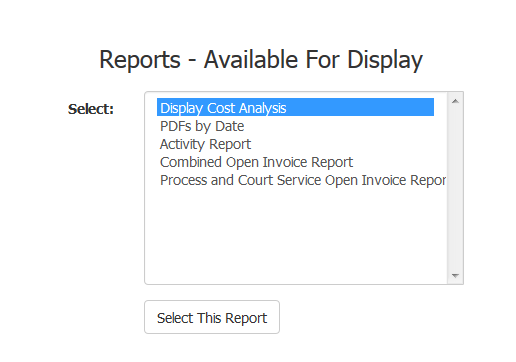 AR Dashboard now contains a link to online payments to be imported!  When you apply cash these payments can be imported and applied.  This feature requires a PaySimple API key.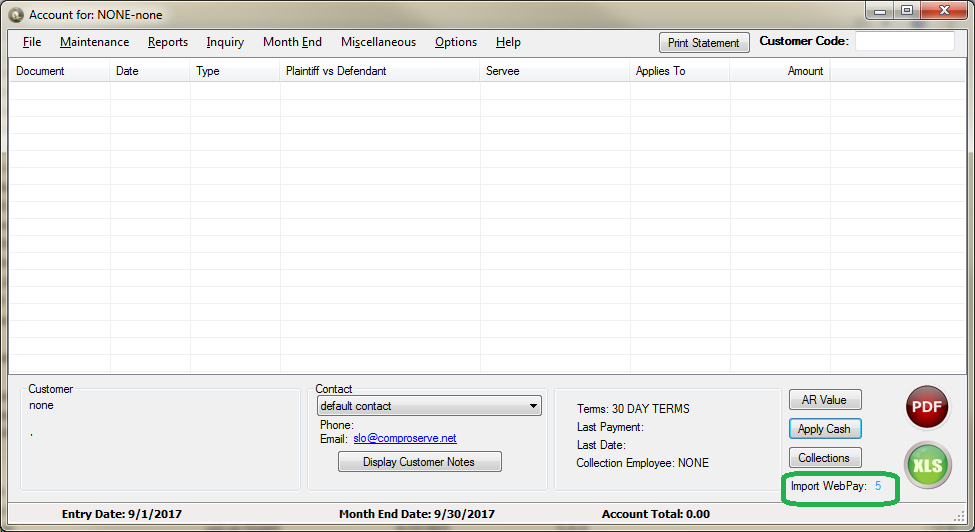 New Customer Profile page for PaySimple users.