v881 Release Notes
---
PreBill Overhaul  Intense upgrades made to the PreBill function in WinServe+. We added an Add fee Advance and Add Custom BreBill Item buttons, along with a Select Billing Region display window. There is also a new PreBill Commissions window, to allow the user the ability to set the commission on all job types (Court, Process and Messenger). Included in the new functionality in the intuitive ability to show the units field only when the billing item has an associated rate.
QR Code Milestone Update feature To begin, scan the barcode and/or load the attachment by barcode, then set the desired Milestone for the attachment(s).  This feature will work on batch uploads to mass change the milestone.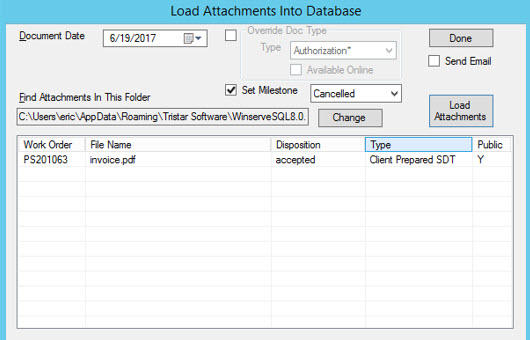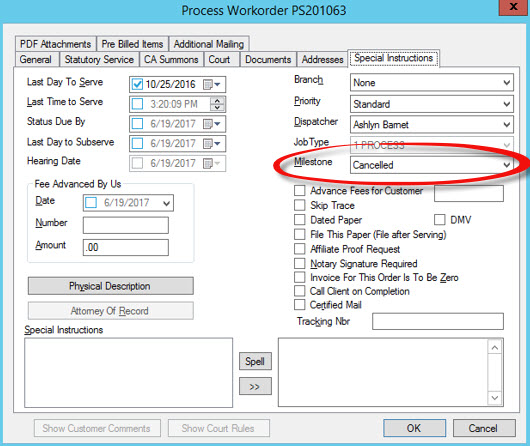 Proof Initialization Process Revised for Final Attempt – Manner of Service The new workflow for Final Attempt requires selection of the Manner of Service and gender/physical description on initial display window. Also a new option was added to the proof process that allows the user to Update Server information.
Ability to Print Checks!  Optional feature.  From File>>Print Checks, you can select prepayments to print checks, by branch.  The user is prompted to inspect the checks and determine if checks are acceptable/not acceptable to determine completion *This is an add-on new feature. Please contact us for pricing.