Release Notes v878
for our  Customer Appreciation Release!
The ePouch Dashboard has been completed! Not only can you send via ePouch to other fellow Tristar clients, you can now import all the completed work , including PODs, Process packages, diligence and orders BACK to your own program for a full circle job sharing solutions between all of you!
Added the ability at server options settings to create the default servee address by company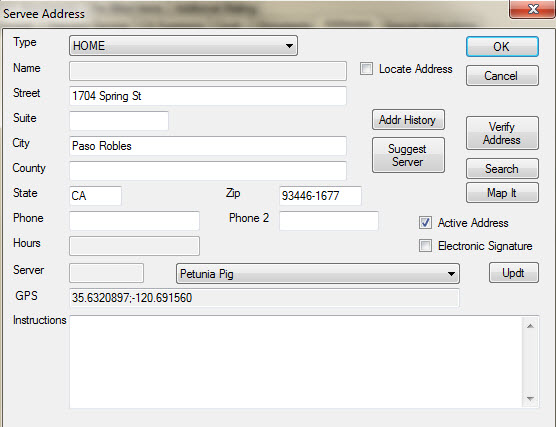 Auto email templates for PROCESS job types have new data fields added as shown below: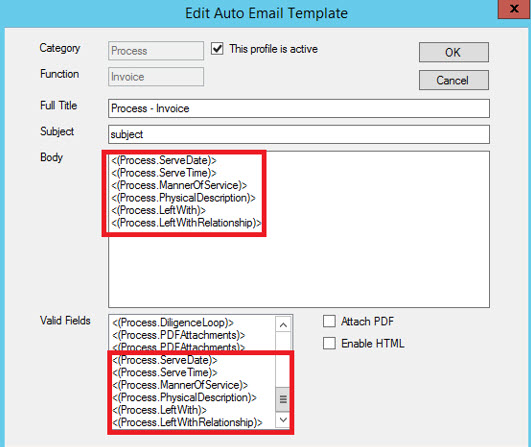 *We also expanded the auto email template body to accommodate up to 4000 characters!
New Set Up features in WinServe+ allows you to maintain your own branches company information. Go to MAINTAIN>>SETUP>>COMPANY SET UP.  Please note: This feature must first be activated by Tristar Software.  If your company has multiple branches a Tristar Software representative must  be notified to input the actual Branch Names.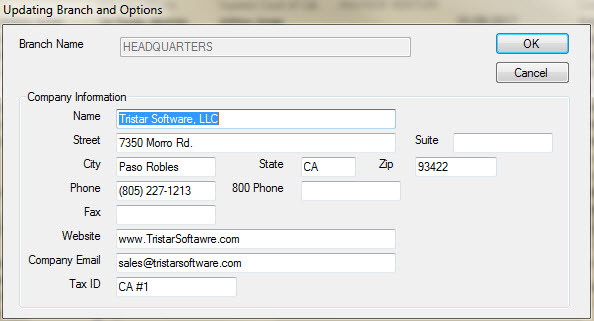 Another Added Set Up feature in Maintain includes the ability to manage your Email Connection Settings/Parameters within WinServe+ instead of having to go through Client Set Up.  Go To MAINTAIN>>SETUP>>EMAIL SETTINGS
We have automated the Do Not Bill checkbox on Proof of Delivery for both Court and Delivery Job Types so that a $0 invoice is auto generated without requiring invoice completion at job close out!
The Customer Search dialog box has been expanded to display the customer phone numbers in the results list box.