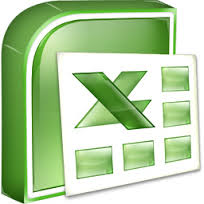 Custom Excel Import Feature
As someone completely new to the legal services industry, I'm still working on learning the nuances of the business and the challenges that our customers face on a daily basis. I recognize that I've got a long way to go but if there is one feature's utility that I can absolutely understand it's The Excel Import Profile feature (what I like to call "the widget"). Of all the features that I have worked on so far, this is probably my favorite.
The widget is new for release 8.54. It allows a company to take order data from outside the system (in an excel file, or csv), create a profile to specify which column in the file each piece of information in the orders is in, and then import the orders directly into WinServe Plus. Multiple service addresses can be specified, and different profiles can be saved for future use.  This works especially with collection based law firms.
Without getting too technical, this presented some fairly challenging programming problems. For instance, how do you make sure that numerical information isn't being piped into the court hearing date? How do you select a court without importing invalid information that might cause major problems with the system in the future? Creating this feature was frustrating at times and definitely a learning experience.
However, now that it's all done, I am definitely satisfied with the results and firmly believe that it was time well invested. Whether you're a new customer migrating from an existing system, have order data from partner companies that periodically needs to be imported, or if you just have legacy systems that you run alongside our software I hope you give the excel import a shot! I would love to hear any feedback.
Sincerely,
Eric Stebbins
Application Developer
TriStar Software
Eric@TristarSoftware.com
805.227.1213 xt 303