We are closing in on the 3rd quarter of 2016 with a bang and have just released a smooth v875 of WinServe Plus.
Diligence Tracker update with a few new fields, to include Hearing Date, Servee Name and Service Address, as well as a new JOB TYPE drop down.

A new Maintenance Option for Messenger Dispatch to allow customization of dispatch board fields to display, as well as a detailed drill down into dispatch rules for each column to further customize values, units, rule types, colors and mouseover titles.  This can be found by clicking MAINTAIN>>MESSENGER DISPATCH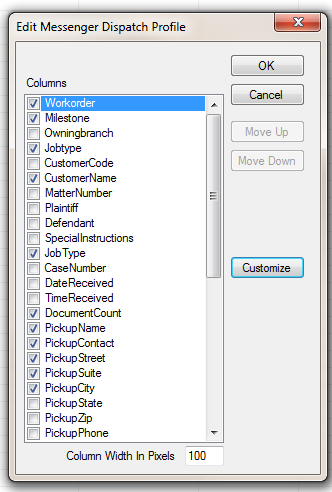 Reprogrammed Mass Assign Server feature to allow for mass assign by Job Type for PROCESS, COURT and MESSENGER jobs.
Allow Mass Import for all Field Agent Queues and includes import of associated images.
A PreBill Button was added to the Diligence window.  Edit Order>>Diligence button>> PreBill button which takes you directly to PreBill functionality.
Added ability to Reactivate an Order after the Proof of Service is removed
Added a Hide Checkbox to optionally hide the calendar on the Orders tab.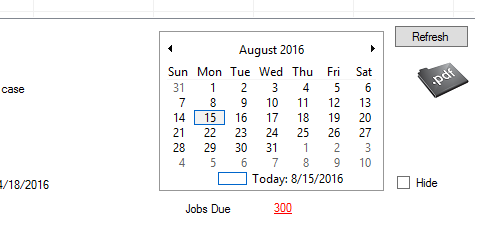 Enhanced Suggest a Server feature at dispatch.
PDF Attachments language also added to include HTML option in template for all job types.
Fixed Server Coverage Area bug when deleting Server Coverage area by having program delete index entries when coverage area is deleted from a server profile.
The Load PDF Utility has been redeveloped with more flexibility!