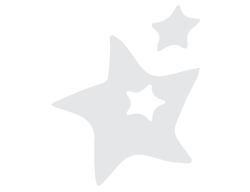 [md_gallery type="lightbox" item_cols="1″ item_cols_tablet="1″ images="6016″][md_gallery type="lightbox" item_cols="1″ item_cols_tablet="1″ images="6018″]
[md_box_icon icon_position="left" icon="icon-angle-right" icon_size="icon-tiny" icon_style="icon-normal" icon_scheme="accent" icon_color="#22d6f9″ css_animation="fadeInRight"]

853 Release Notes
Added additional Mailing tab in proof of service. Now can add an infinite amount of additional mail to parties. This is important for people who serve Writs or judicial foreclosures where many entities need to be notified.
Added the ability for you to change the titles of the manner of service to fit your needs. You are no longer forced into our standard set.
Added additional data elements on process jobs for collection accounts. (Debtor dob, ssn, driver's license #, debt amount, serve email address, second debtor)
Updated Server web site so that it more closely resembles what can be accessed from the mobile apps. All work from the server portal will now land in the same queue to be imported.
[/md_box_icon][md_blank_space height="40px"]
[md_special_heading align="textaligncenter"][/md_special_heading]
[md_box_icon icon_position="left" icon="icon-angle-right" icon_size="icon-tiny" icon_style="icon-normal" icon_scheme="accent" icon_color="#22d6f9″ css_animation="fadeInRight"]
[/md_box_icon]
[md_callout font_size="40px"]
Want to do things your way?
[/md_callout][md_blank_space height="30px"][md_button href="https://tristarsoftware.com/contact/" size="large" fill="no-fill" color_scheme="custom" bgcolor="#ffffff" color="#ffffff" color_hover="#000000″ icon_btn="with-icon" icon="icon-comments-alt"]CONTACT US FOR CUSTOM PROGRAMMING [/md_button][md_raw_js][/md_raw_js]